With 2021 shaping up to be a busy year for passenger-to-freighter conversions, Switzerland-based forwarder Kuehne + Nagel has launched a logistics package that takes over management of the freighter conversion supply chain from end to end, reducing overall costs and potential delays.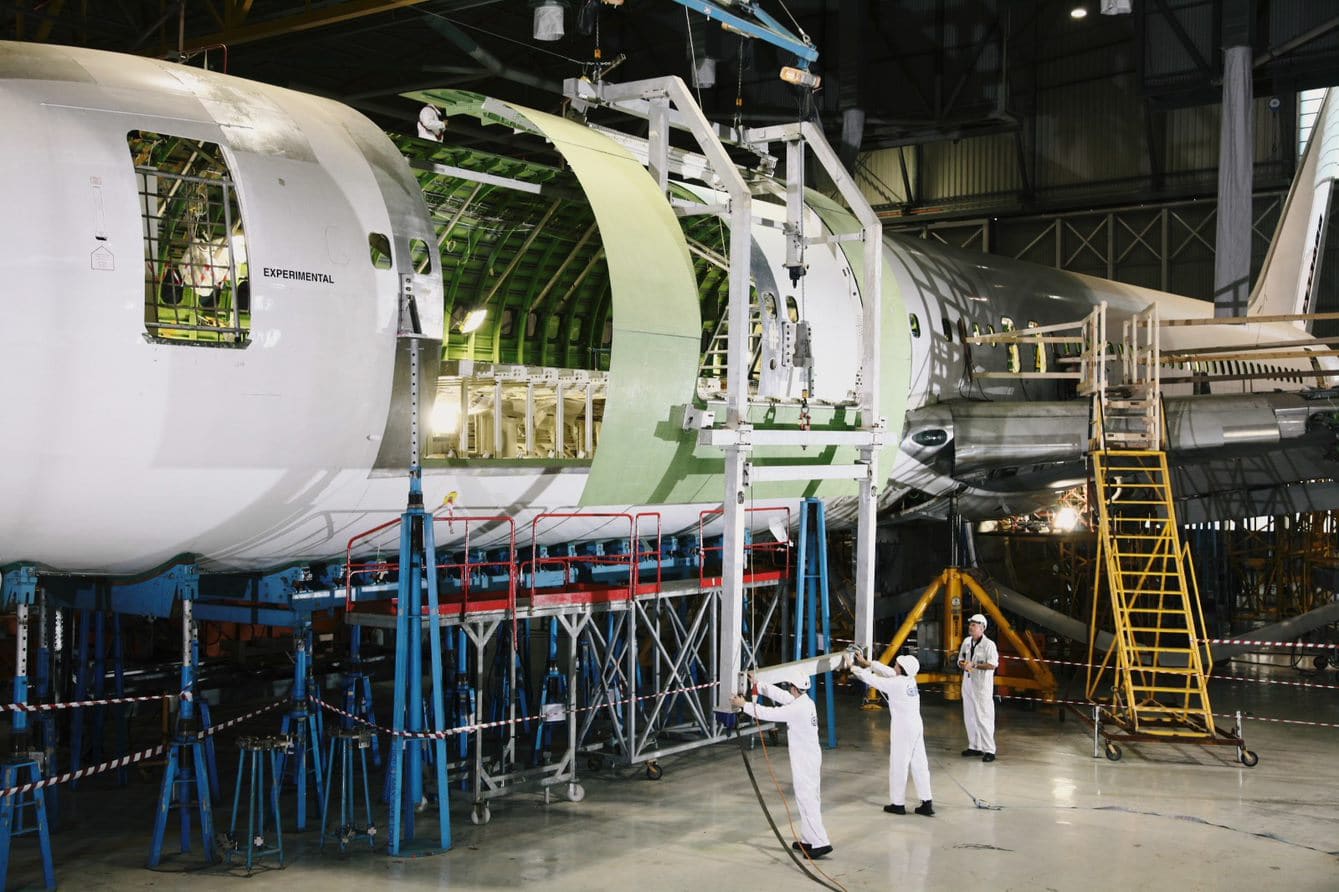 Erik Goedhart, senior vice president and global head of aerospace at Kuehne + Nagel, told Cargo Facts that, while the multimodal logistics company has long provided transportation services for cargo conversions, it had taken a closer look at the space since the onset of the pandemic as air cargo has occupied a larger share of the total aviation market. 
Even absent a global pandemic, express logistics are regularly called into action to connect urgently needed parts with airframes undergoing conversion. According to Goedhart, forwarders like Kuehne + Nagel currently manage logistics for freighter conversions on a transactional, one-by-one basis. From a logistics management angle, the traditional focus seeks out the most efficient transportation for single parts or part sets, and aims to "shave every cent per kilo on the lane."
Mapping out the broader supply chain, by contrast, is an opportunity to take this process to a holistic, "managerial level." Once everything needed for the conversion in question has been ordered from the relevant suppliers, Kuehne + Nagel will then step in and manage the entire flow of parts, taking into account supplier locations and whether cheaper modes of transport are feasible. The aim is for the complete set of parts to be ready just ahead of the aircraft being inducted for conversion.
A similar solution is already offered for passenger cabin refurbishment and engine maintenance projects. Kuehne + Nagel has managed to cut logistics costs by up to around 20% for such events, which Goedhart said rely on supply chains of a similar complexity.
Goedhart expects refinement to the logistics management process to lead to further collaboration and cost reductions, particularly for carriers and lessors managing mixed portfolios of freighters and passenger aircraft.
Kuehne + Nagel declined to name specific conversion programs or companies it is, or will be, working with, but said it had already carried out validation sessions with conversion houses and various operators.