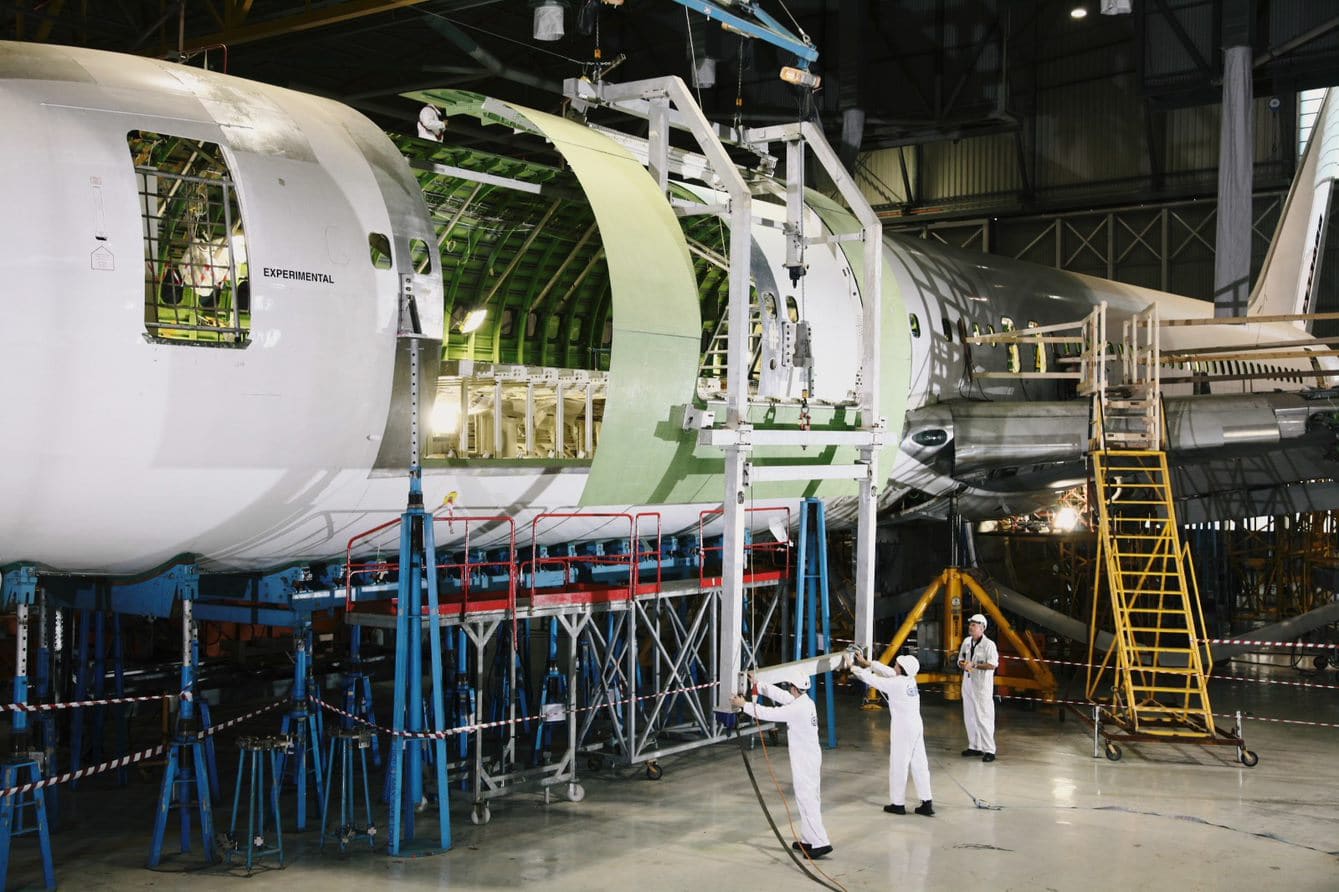 How many of the 280 operable 767-300ERs under age twenty-six are destined to become twenty-four pallet 767-300Fs? The pandemic may be changing the calculus. 
Of the younger-vintage 767-300ERs, just 102 aircraft are currently active, according to data from ch-aviation. More than half (146) are currently in storage, twenty-six are in maintenance, and six are in conversion.  
Many of the units in storage will not return to service with their existing carriers as aviation recovers. Several airlines have already announced accelerated retirements of some or all of their 767-300s, including: American Airlines' sixteen; Austrian, with at least three; Air Canada, with five plus twenty-five from low-cost subsidiary Rouge; and Delta Air Lines, with "portions" of its forty-two-unit 767-300ER fleet. Delta's oldest 767-300ER is just over thirty years old. 
Although it's difficult to link existing deals and airframes to the pandemic, accelerated retirements brought about by the pandemic could send stored aircraft straight into conversion. "We think it's a little bit early to really call exactly what's happening," said Jens Steinhagen, interim director of freighter conversions at Boeing. "The evidence is that there's definitely a lot of feedstock free, and people come to us with airplanes that they'd like to convert." 
Israel Aerospace Industries (IAI), which has converted the majority of 767s in recent years, is equally bullish. "We are fully booked for the remainder of 2020," said Rafi Matalon, EVP of marketing at IAI. "I think that 2021 will be very busy," Matalon continued, promising another year of "double-digit" 767 conversions. 
Active Conversion Programs:  
Boeing: There is currently one conversion line at the ST Aviation Services Company (SASCO) facility in Singapore, selected by Boeing in 2007. The planemaker is looking at additional capacity because of "significantly increased demand" but this will depend on the opportunities that materialize, Boeing told Cargo Facts. Evergreen Aviation Technologies (EGAT), named a 767-300BCF conversion center by Boeing in 2016, told Cargo Facts this January that it would not be carrying out any conversions in 2020. 
IAI: IAI says it has converted an average eighteen 767s per year since 2017. It currently operates six conversion lines at its own MRO facility in Tel Aviv (TLV), and one at the Mexicana MRO facility in Mexico City. IAI recently told Cargo Facts it is looking to add a second conversion line in Mexico. 
Growth opportunities apart from Amazon's domestic network  
Canada-based Cargojet has taken redelivery of two 767-200BDSFs in 2020, and has a 767-300ER in conversion with IAI. The carrier this week expanded its revolving credit facility from $510 million to $600 million, a possible signal of continued fleet growth. Cargojet declined to comment.  
Cargojet last year issued warrants to Amazon that will vest as commercial requirements are met. Up until now, Amazon has mostly purchased space on Cargojet's customer-neutral network and chartered flights during peak periods. 
DHL very recently placed top-up conversion orders with both Boeing and IAI, ordering four 767-300BCFs in July and three 767-300BDSFs with one option in June. While the BCF candidates have so far not been identified, the three firm frames destined to become BDSFs had previously been actively flying with American Airlines until the airline announced the early retirement of all sixteen 767-300ERs it had left. DHL inducted the first aircraft under the IAI order (33087) for conversion in Mexico on July 1. It's possible the four aircraft that will be converted by Boeing are also sourced from the same batch of ex-American frames. 
21 Air's fleet consists of two 767-200BDSFs. One aircraft operates on an ACMI basis for Cargojet, and the second began flying for DHL Express on an ACMI basis in June. The carrier told Cargo Facts it is exploring CMI, ACMI, and charter opportunities. Fleet growth, meanwhile, will likely center on the 767-300, but it's too soon to rule out additional 767-200s.  
UPS is committed to leasing four converted 767-300Fs from Cargo Aircraft Management (CAM), with three already in service. The integrator could take more 767 conversions, but it also has sixty-six production 767-300Fs in its fleet and six more on order. 
SF Airlines has eight 767-300BCFs and expects to add two more by the end of this year. As the airline phases out its older 757-200Fs and looks to enlarge its capacity, it wouldn't be surprising to see SF opt for more 767-300BCFs. 
Other carriers that are committed to, or exploring, 767 conversions include Astral Aviation, Air Astana, Ethiopian Airlines, YTO Cargo Airlines and Kenya Airways.
While much remains uncertain with regards to what will happen to the 767-300ER fleet, the higher availability of feedstock and the "improved business cases on the cargo side" bode well for additional conversions, according to Steinhagen. "I think we're going to see both return customers and new customers as we go forward," he said.